Dr. Ariel Cohen is a General Dentist at Cloverdale Dental Group in Etobicoke.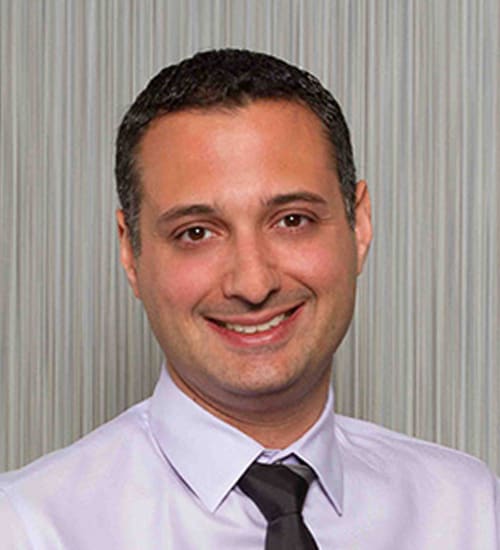 Dr. Ariel Cohen graduated from the University of Toronto Faculty of Dentistry in 2007. Upon graduation, Dr. Cohen began working at Cloverdale Dental Group as a dental associate. Within one year of practicing at Cloverdale, Dr. Cohen became a partner and owner within the practice.
Dr. Cohen has been actively involved at Cloverdale Dental in creating a multidisciplinary approach to dental care. With the knowledge and expertise of various dental specialists at Cloverdale Dental Group, Dr. Cohen is able to provide his patients with comprehensive, experienced dental care.
Dr. Cohen has been active in continuing education over the past several years. In particular, Dr. Cohen has taken a keen interest in cosmetic and implant dentistry. He has attended multiple courses and lectures throughout North America in order to provide his patients with the most up to date and proficient dental care possible.
In his spare time, Dr. Cohen enjoys spending time with his family, including his twins girls Abigail and Eliana. Dr. Cohen also enjoys travelling and catching up with friends over Toronto raptor and maple leaf games.