Dr. Fayaaz Jaffer is a Periodontist at Cloverdale Dental Group in Etobicoke.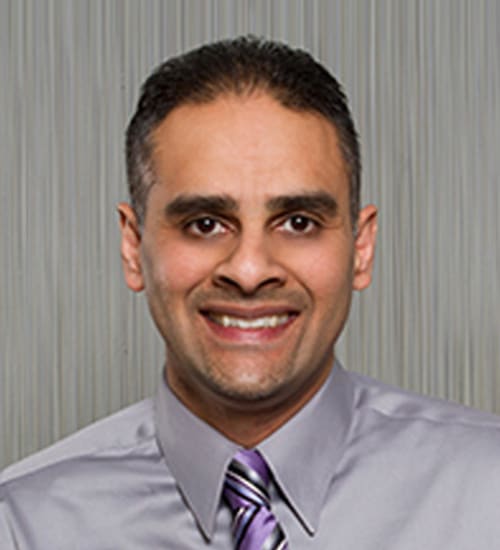 Dr. Jaffer completed his dental training at the Faculty of Dentistry, University of Toronto. Upon obtaining his general dentistry degree, Dr. Jaffer went on to complete a general dentistry residency program at Mount Sinai Hospital.
Dr. Jaffer went on to obtain a specialty master's degree in the field of Periodontology at the University of Toronto. While attending his specialty program, Dr. Jaffer worked at Cloverdale Dental Group practicing general and cosmetic dentistry. In addition to working in private practices, he is also a part-time clinical instructor in the Graduate Periodontics Department at the University of Toronto. Dr. Jaffers' passion to teach others makes what he does all the more rewarding.
In his free time, Dr. Jaffer enjoys spending time with his wife and three kids, travelling and is always ready to pick up and play hockey or basketball on any given day.