Dr. Kevin Paterson is a General Dentist at Cloverdale Dental Group in Etobicoke.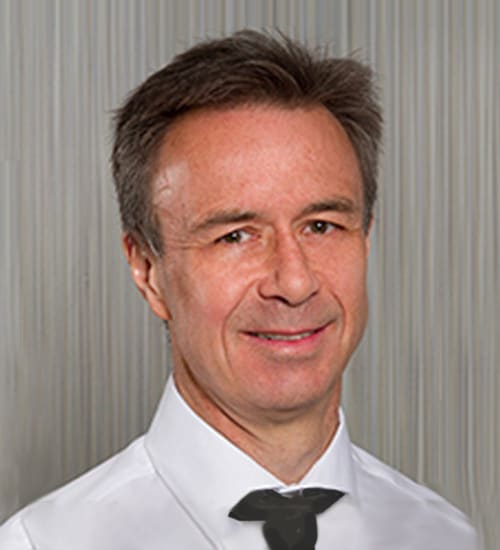 Dr. Paterson is one of the founding partners of Cloverdale Dental Group. He has long time ties to the Central Etobicoke Area, where he lived, attended school and still has family.
He graduated from The University of Toronto's Faculty of Dentistry. Immediately upon graduation, Dr. Paterson joined the Clinic at Cloverdale and has been influential in guiding and shaping the clinic's growth, ultimately leading to our excellent reputation!
Dr. Paterson's enthusiastic approach to Dentistry and Life is true to his philosophy of Honesty, Caring, Communication and Commitment to Excellence.
On a personal level, he has completed numerous marathons, an Ironman endurance event and a number of charitable cycling events. He enjoys travel, nearly all sports activities and anything which is a physical challenge.
Dr. Paterson's practice is limited to referrals from his existing patients however, he hopes you will join us at Cloverdale Dental Group and trust your care to one of his other dedicated partners.